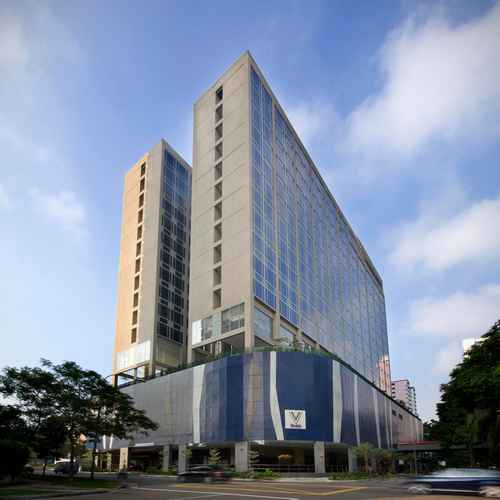 The word Singapore itself when crossing most Asian people's minds probably will lead to the small country located in the south of Malaysia, where most of the prices are higher than any of its neighbors. Is it always pricey to spend time in Singapore? Let's find out then!
People always have their choices when and where they will spend the night in Singapore or any other country. You may find a comfortable hotel whenever you visit on your next vacation in many countries, for sure.
You are always welcome to search Singapore hotels that fit your budget as well, to assure your comforts while enjoying the beautiful, clean and tidy Singapore. 
2-star Hotel in Singapore
When you will have your staycation or vacation focused near Bugis, Little India, or Geylang, several 2-star hotels will suit you. You will spend less than SGD 100 per night there, and your purse will give its brightest smile for you.
Need a more tight budget to spend the night in Singapore? Simply search for the pod type and you may spend around SGD 30 per night!
In a 2-star hotel (or we may call it a hostel), you will find the most basic need to spent the night e.g.: a clean sheet, a clean common bathroom, and free wifi. Need breakfast included? Most hostels did not give free breakfast, but you may get free coffee and tea in their pantry.
3-star Hotel in Singapore
Here is the good news for you. For the 3-star hotel in Singapore, you will get the double benefit for now. Not only their price choices, which ranged from SGD 100 and 150, but you can also redeem the Singapore Rediscover Vouchers (SRV).
SRV is a good way to get a USD 100+ discount by the Singapore government policy, to increase the hotel occupancy rate during the pandemic. It is a good deal, so don't miss this good opportunity.4-star Hotel in Singapore
The next step to improve the comforts during enjoying in Singapore is by booking a 4-star hotel room. You need to pay SGD 350++ to enjoy these comforts: your own comfy bathroom, bigger hotel room size, a modern gym, and many more. 
The 4-star hotel in Singapore also accepts your SRV, so you will be able to enjoy more comforts on less budget.
5-star Hotel in Singapore
The top of the line in hotel quality in Singapore is the 5-star hotel. Thor guests Comfort is their main goal, This hotel provides most of the expensive and best quality in every inch of their service. 
Are you wondering how much money you need to spend per night in a 5-star hotel in Singapore? 
Here is the tip for you when you search for a 5-star hotel in Singapore, use the popularity filter and you will get the best price that is usually not more than the cost of a 4-star hotel! Moreover, the RSV is also eligible for this type of hotel.
Are you ready to enjoy the Singapore vibe?